Why you should play Panda Poker with us
Lowest possible cashout commission
Full support and assistance with configuring required software
Fast cashouts and deposits
We provide Panda Poker datamining and Samurai Tools: software which allows you to activate time bank automatically, alerts you when it's time to act, and also includes autoseat script.
---
How to sign up on Panda Poker
Contact us via Skype to get an account.
Галерея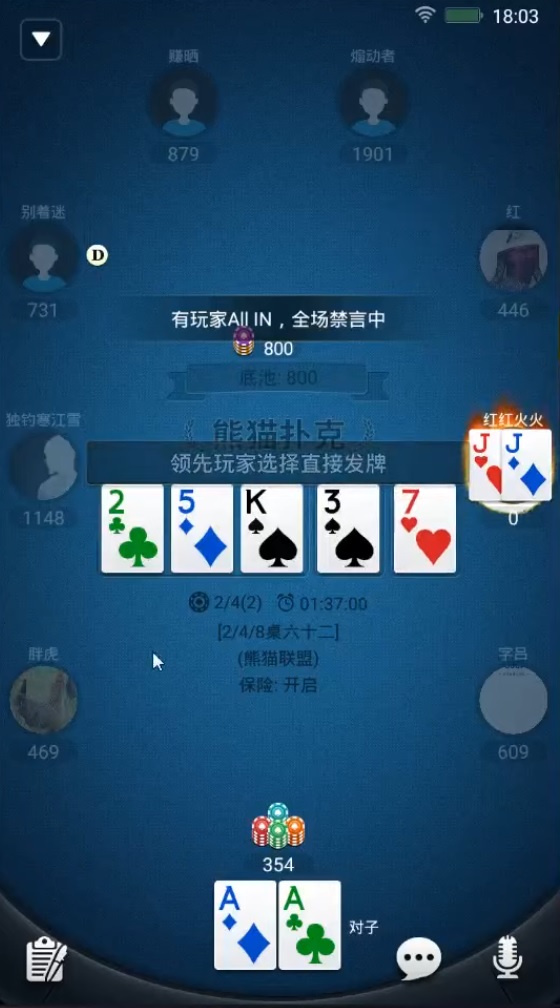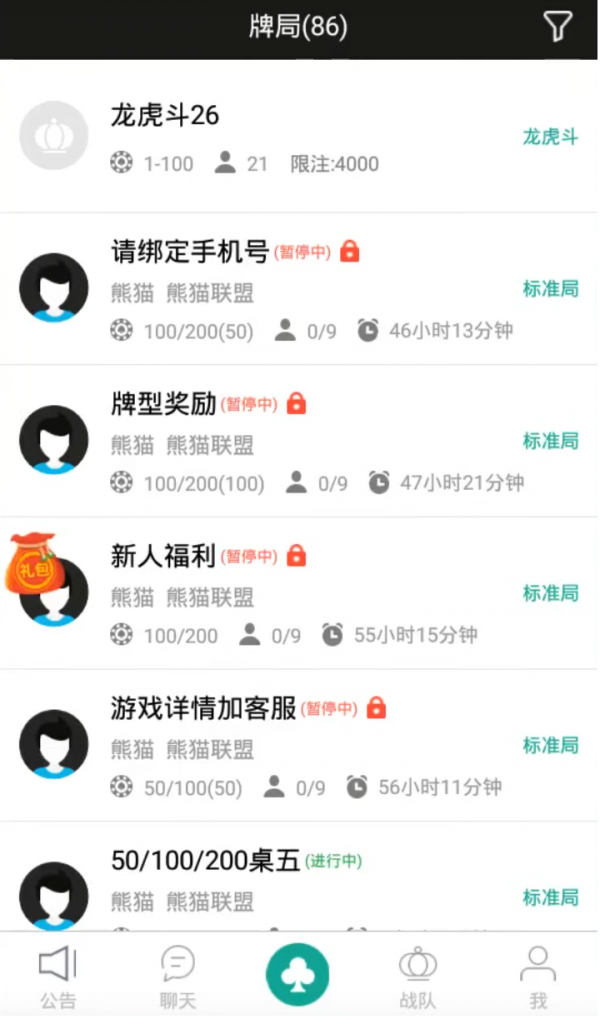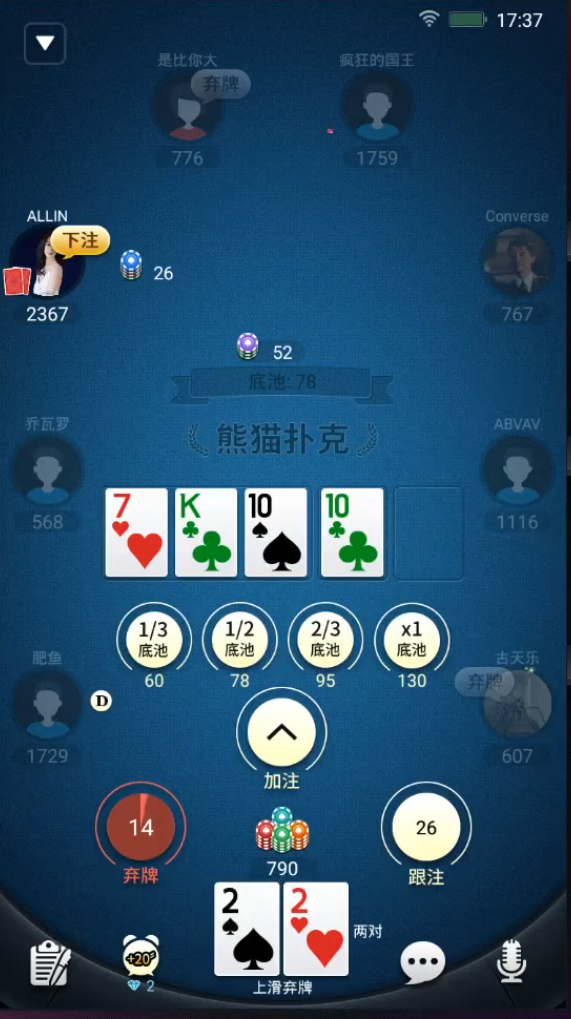 Panda Poker description
Panda Poker is new asian poker application which entered the market in the fall of 2019.
Like many others asian poker applications, Panda Poker games are running in chinese yuan, the rate at the end of November'19 is roughly $1 = ~7.1 yuan.
Panda Poker traffic review
Traffic is peaking at the day and early evening by Europe time.
Most popular game is 8-max No-Limit Hold'Em. The lowest stakes are NL60 USD or 1-2 (straddle 4) CNY, the highest stakes are NL3000 USD or 100-200 (straddle 400) CNY. Here's the average number of tables at different stakes:
NL60 USD // 1-2 (4) CNY: ~20-30 tables
NL120 USD // 2-4 (8) CNY: ~20 tables
NL300 USD // 5-10 (20) CNY: ~10 tables
NL600 USD // 10-20 (40) CNY: ~5 tables
There is also some Pot-Limit Omaha action at PL60 and PL120 USD, PLO games are going on 7-max tables.
Software and trackers
You can access Panda Poker by playing on mobile devices and Android emulators for PC/laptop.

HUD is available on Panda Poker if you're using Hand2Note with ASIA subscription, and also there is no problem finding hand converter for Holdem Manager / PokerTracker. There are also four stats on each player which are visible in player's profile at the table (no additional software required), those are VPIP, WTSD, W$SD and number of hands.

Software allows you to play only one table with one account at the time, which means that if you want to multitable, you'll have to create more than one account, it's no problem and is not prohibited by poker room. But pay attention and don't be seated at one table with multiple accounts, because that leads to ban.
Panda Poker rake structure
Default rake in asian poker apps is 5% from the winnings, but in Panda Poker rake is lower – only 3%.
Cashouts and deposits
Cashouts and deposits in Panda Poker are handled by the agent. We accept deposits and paying out cashouts using these payment systems:
Skrill USD/EUR
Neteller USD
PokerStars
Webmoney
BitCoin
Usually it takes us from couple of minutes to 24 hours to process cashouts and deposits.