The online poker room PokerCommunity, aka Fire Poker, is a newcomer, and so it is different and profitable in terms of field of players.
As is customary among Asian poker rooms, the game has to be played from a mobile device, or through an Android emulator on a PC.
One account is required per table. Therefore, if you decide to play among several tables, say four, you will have to create four accounts.
PokerCommunity lobby is available in English version, so frees from a need to delve into Chinese hieroglyphs. However, it's worth warning about unusual table layouts and a very short time-bank.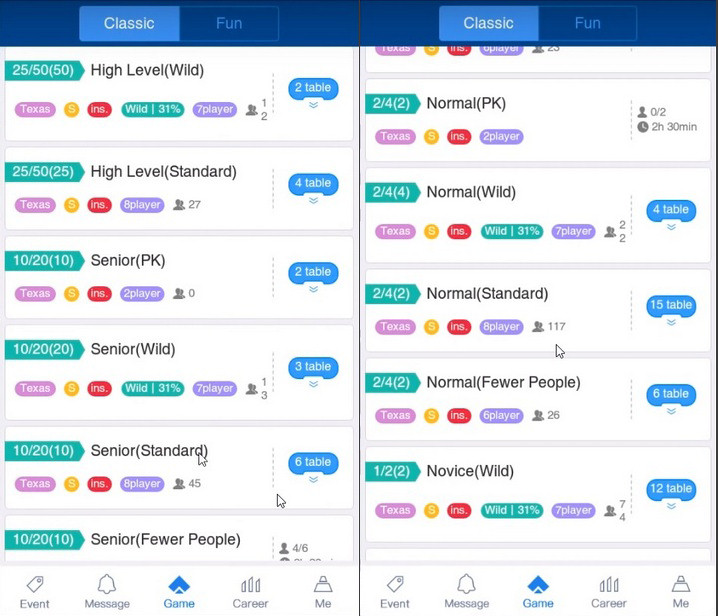 Minimum deposit and rake
The game behind PokerCommunity tables is conducted in Chinese Yuan, which you simply have to get used to. However, this inconvenience is easily compensated by several other positive sides.
For example, it is quite a standard for Asian poker rooms to have incredibly thorough checks of the players for a team game in collusion and using bots. Therefore one will be playing at his own risk. However, because of this we encounter the first benefit — relatively small minimum deposit (500$) coupled with frequent cashouts can greatly lower the chances of losing money. Plus, you won't be worried about the fairness of the game, as the war against scammers in PokerCommunity is expected to be very serious.
Furthermore, rake as such is absent here, and on average player pays much smaller fee if compared with the online poker rooms with classic rake.
Software, tracker and HUD support
There exists a converter for a PokerCommunity which allows playing with HUD and displaying stats via such tracking programs, as Hand2Note, PokerTracker or Holdem Manager. The cost of the converter will range from 30$ to 60$, depending on the limits played. Hand2Note has a native room support, so won't require a purchase of a converter.
During the stream, the game was conducted from a Hold'em Manager, and the performance of the HUD and a converter was fast and adequate, and provided correct stats among the players.
The software of the poker room also caused no major complaints, except for one occasion when accounts disconnected. However the issue was resolved swiftly.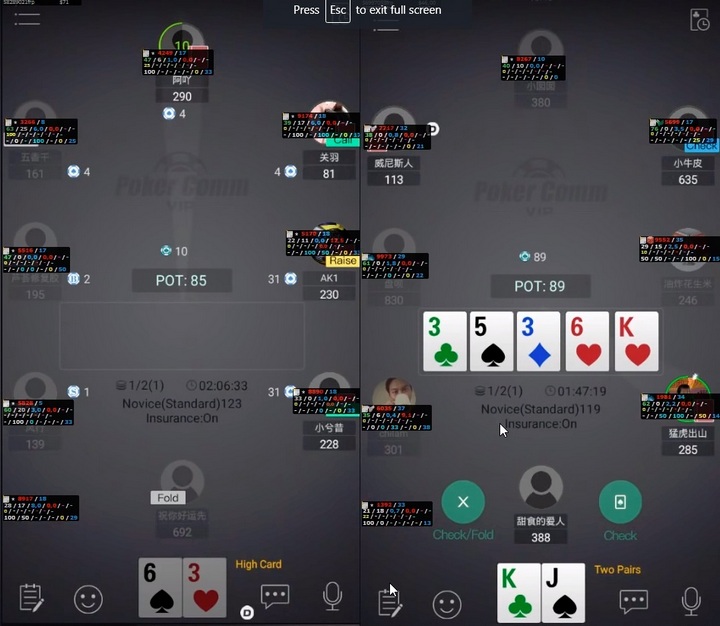 Peak hours and amount of the game behind tables
The game is there pretty much always, except for late night. Peak hours of the PokerCommunity gamers fall on the morning hours GMT time. Most usually a non-limit hold'em is played behind 6-max and 8-max tables, however it is possible to find one to one NLHE and pot-limit Omaha, although with pretty much no tables.
Traditionally the majority of the game is on low limits, and the calculation of the tables during the stream gave the following results:
1\2\4 or NL$60 (6-max, 8-max, WILD) – 40 tables
2\4\8 or NL$120 (6-max, 8-max, WILD) – 25 tables
5\10\20 or N$L300 (6-max, 8-max, WILD) – 22 tables
There is also a game on higher limits, however the activity there is much lower
As one may see, all of the tables in the poker room are with straddles, and the WILD tables are of a special interest, as they differ with a higher ante, which in turn forces players to act more aggressively.
Advantageous field with lots of fishes
You will find many weak opponents on the PokerCommunity. For comparison, if you've ever played on PokerKing Asia, the field here is about the same.
The fact is, that there really are a lot of fishes, and they are all different. On average on limits 1\2\4 and 2\4\8 there are around 3 weak opponents per table, on the limits above — a bit less, but still plenty. There were occasions when people pushed from Q-4 and even tables simply full with fish (on 1\2\4 (NL$60)).
Players are so hesitant to throw out cards at preflop that the isolation raises become practically useless. But during the post-flop opponents behaved even more erratically.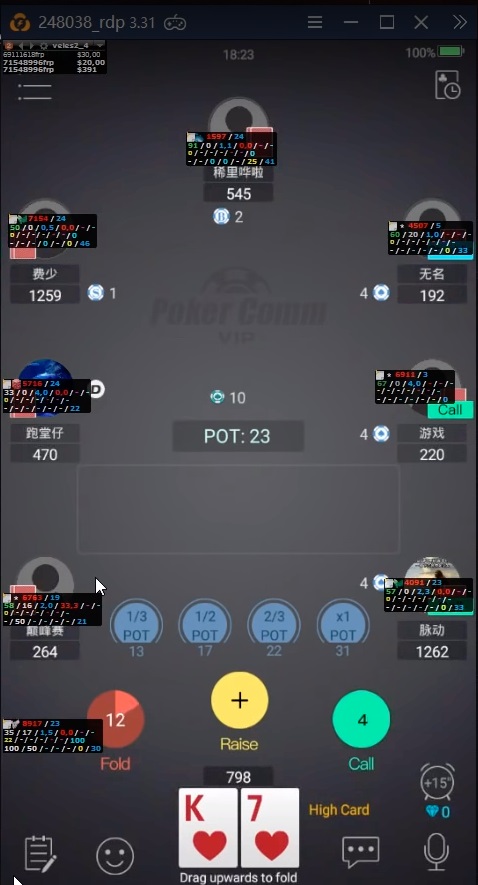 Support and an option for backing
If you decide to register on PokerCommunity via Smart-Poker, you will get:
Top conditions on the market
Full escort via Skype
Emulator and converter setup
Free HUD for Hand2Note, designated specially for China
Quick deposits and cash-outs
And don't forget, we even have backing for players above NL25+
Don't hesitate and feel free to contact us for any question via Skype — Skype
Комментариев пока нет. Будь первым!