Chinese Potato Poker has appeared on the internet poker horizon quite recently, and that is the reason for a low number of regulars from Europe and CIS countries, which makes the local field attractive and quite profitable.
As is with the other Chinese poker rooms — PokerKing Asia and PokerCommunity, Potato Poker has a straight cashbox, and the whole game is conducted in one club.
An additional similarity with the other Chinese rooms is the necessity of using an Android emulator if deciding to play on PC, as well as the requirement to have one account per table (therefore, if playing behind two tables — two accounts, and so on).
The game is conducted in Chinese Yuan, so if you have no such prior experience, you will simply have to get used to it. However such drawback is easily compensated by a number of advantages, described below.
Software, tracker and HUD support
The Potato Poker software works slightly slower than the PokerCommunity poker client, however a good enough and fast alternative is the PokerMaster.
The interface has plenty of basic options and settings — it's possible to switch layout, choose the size of the quick-bet buttons, switch deck type and etc.
Throughout all of the stream, the Potato Poker software experienced no issues and raised no objections. Same can be said about the Hold'em Manager.
As you may have understood, the use of HUD on the Potato Poker is possible, however a converter capable of displaying stats from such trackers as Holdem Manager, PokerTracker and Hand2Note is required.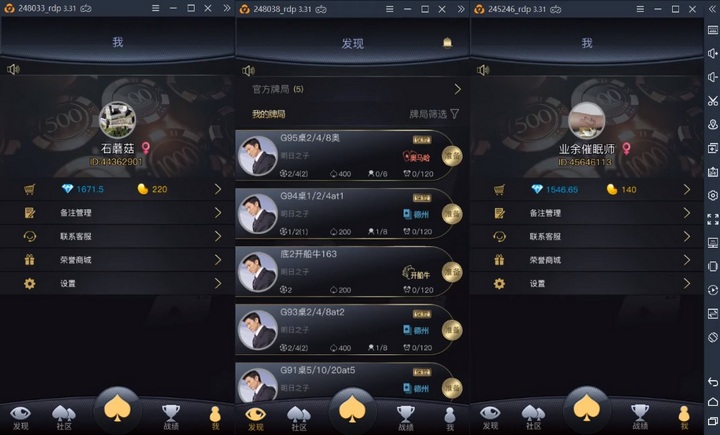 Peak hours and amount of the game behind tables
In general Potato Poker fits players with relatively low limits of the non-limit hold'em. During the peak hours, which correspond to morning UTC time one can find 10+ tables with the most popular online poker limits.
During the stream the game was conducted behind 8-max tables, and the calculation of the tables during the stream gave the following results:
Only empty tables on the lowest limits
NL1/2 (4) = NL$60 – 16 tables
NL2/4 (8) = NL$120 – 12 tables
NL5/10 (20) = NL$300 – 7 tables
No higher limits
There are no heads-up tables on Potato Poker as such, and if compared with PokerCommunity, there are half as many tables, and no high limits can be found. Nevertheless, even on the basic limits the game is still very profitable.
Level of field and number of fishes behind tables
In terms of field, Potato Poker is similar to the PokerCommunity, however is different in that PokerCommunity players act more aggressively, but here on average the opponents are much more passive.
Therefore it's advised to play more discreetly, simply because as observed during the stream people here practically don't bluff. Not via 3-bets, no on the river, not even in general. But raises on preflop are called by everyone, regardless of the bet-sizing.
Speaking of the number of fishes behind the tables, the first three that were opened up during the stream contained: 4 fishes — on the first, 3 fishes — on the second, and 3 fishes — on the third.
In general, if you're satisfied with the limits here, it's quite good of an online poker room with a huge number of fishes. However if you're not used to playing with three/four weak opponents, you will have to adjust your strategy accordingly.
Overall the situation is very similar to the Italian iPoker — one is forced to play more discreetly and simply wait for his hand/draw. However, if you're lucky it's possible to win 5-10 times more than in the usual European or international rooms.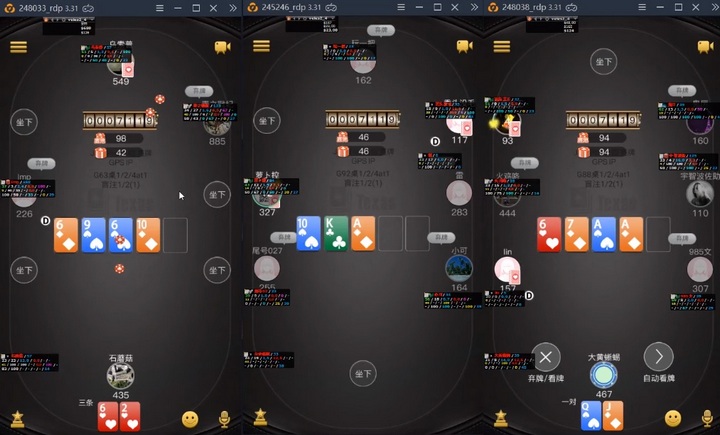 Minimum deposit
A minimum deposit on the Potato Poker is $250.
As is with other Chinese online poker rooms, the account top-up and cash-outs are done via an affiliate, and Smart-Poker performs such operations via Skrill, NETELLER and WebMoney payment systems. Transfers to PokerStars and other payment systems and rooms is also available. Cash-outs below 5000$ are paid in one day.
Backing and benefits from Smart-Poker
If you play with the limits NL$25 and above (or even NL$10 with a good win-rate), you can follow this link, and fill a form to receive backing. Or you can simply write us in Skype.
Smart-Poker also offers special gaming conditions, and by registering in the poker school you will receive:
Full escort via Skype, including help in setting up the emulator
Quick cash-outs
Low commission on fund withdrawals
For all that, as well as, getting Poker Potato accounts write us in Skype: Skype
Комментариев пока нет. Будь первым!